Cybersecurity researchers have detailed the workings of a fully-featured malware loader dubbed PureCrypter that's being purchased by cyber criminals to deliver remote access trojans (RATs) and information stealers.
"The loader is a .NET executable obfuscated with SmartAssembly and makes use of compression, encryption, and obfuscation to evade antivirus software products," Zscaler's Romain Dumont said in a new report.
Some of the malware families distributed using PureCrypter include Agent Tesla, Arkei, AsyncRAT, AZORult, DarkCrystal RAT (DCRat), LokiBot, NanoCore, RedLine Stealer, Remcos, Snake Keylogger, and Warzone RAT.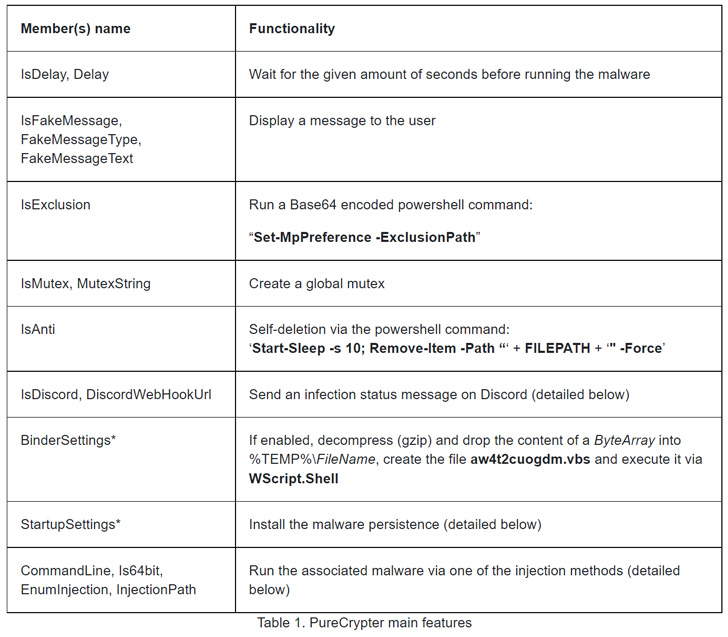 images from Hacker News