As if the exponential rise in phishing scams and malware attacks in the last five years wasn't enough, the COVID-19 crisis has worsened it further.
The current scenario has given a viable opportunity to cybercriminals to find a way to target individuals, small and large enterprises, government corporations.
According to Interpol's COVID-19 Cybercrime Analysis Report, based on the feedback of 194 countries, phishing/scam/fraud, malware/ransomware, malicious domains, and fake news have emerged as the biggest digital threats across the world in the wake of the pandemic.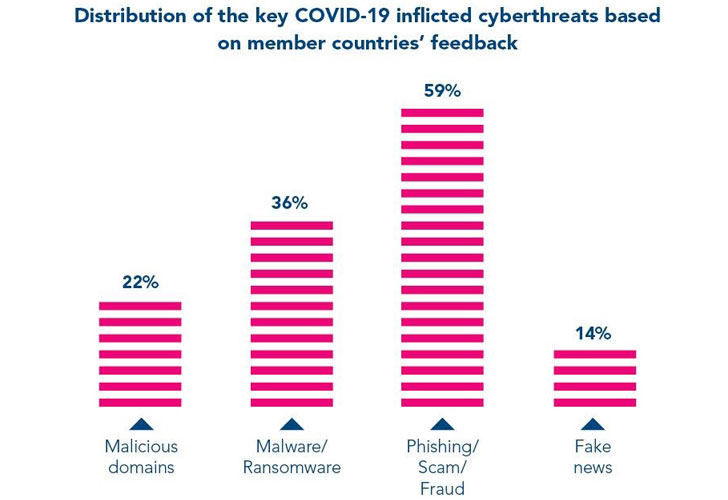 Image source: interpol.int
There are primarily two reasons for emerging cyber threats in 2020:
Most of the population is working, learning, shopping, or running their business from home, where they're using personal devices from the home/public internet connection, which are usually unsafe and hence highly vulnerable to cybercrimes.
The cybercriminals are using the COVID-19 theme to exploit people and enterprises through malicious e-mails and domains. For example, many scammers have rolled out campaigns offering COVID-19 vaccines, free medical tests and testing kits, tax rebates for donation to pandemic relief funds, information on COVID-19 cases, and new job opportunities due to the economic downturn. Some have even launched fake e-commerce websites selling COVID-19 safety, health, and sanitization products.
Let's take a look at a few examples of cyber threats and security breaches that have taken place in 2020.
images from Hacker News