Following the launch of a new "Data safety" section for the Android app on the Play Store, Google appears to be readying to remove the app permissions list from both the mobile app and the web.
The change was highlighted by Esper's Mishaal Rahman earlier this week.
The Data safety section, which Google began rolling out in late April 2022, is the company's answer to Apple's Privacy Nutrition Labels in iOS, allowing users to have a unified view of an app's data collection and processing practices.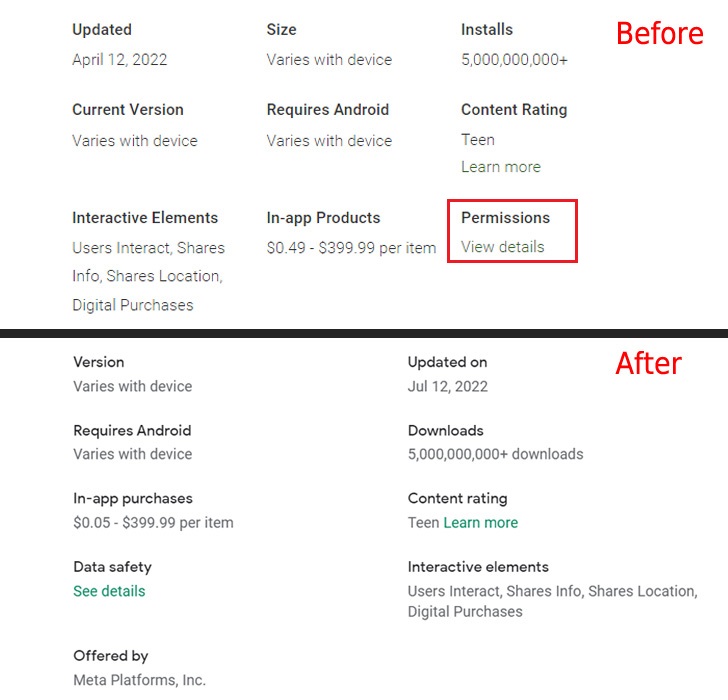 images from Hacker News